Welcome to The Rosemont Shared Print Alliance
Over the past 10 years and across North America, academic and research libraries have come together to engage in collaborative print journal archiving programs. These groups have various regional configurations, collection strategies and operational models. However, they all share the common goals of retaining and providing access to print journal backfiles and creating local opportunities to reclaim space. These programs have gained a great deal of "know how" and developed elements of the decision-support software necessary to support retention and gap filling decisions.
The Rosemont Shared Print Alliance is a collaboration of regional programs interested in coordinating their efforts on a larger scale to ensure the retention of and access to print journal backfiles. Our sister organization, the Partnership for Shared Book Collections, offers a similar focus ensuring the long-term preservation of, access to, and integrity of monographic print resources. The two organizations are currently in the process of merging. Background information and updates on the progress of this work can be found on the Merging Shared Print Organizations page.
Introduction to the Rosemont Shared Print Alliance
Retention Commitments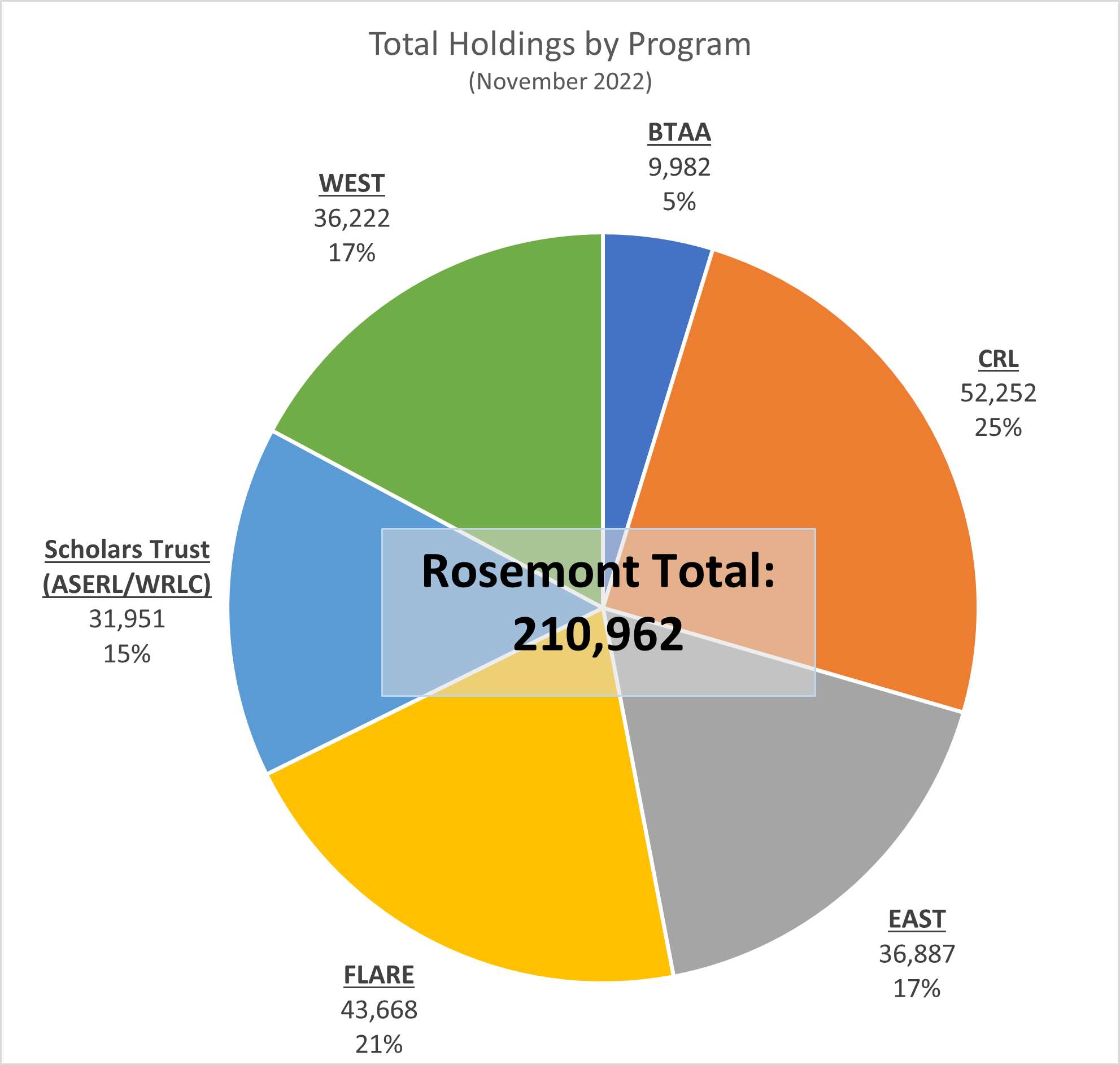 When the Rosemont Shared Print Alliance was formed in 2015, the participating shared print programs had retention commitments for approximately 45,000 journal titles. The Rosemont Alliance set a goal of adding 100,000 New Titles by 2021, and that goal has been met. We define "New Titles" as the first three journal retention commitments of each unique OCLC number, ISSN, or alternative title- level identifier. Expressed in a different way, a title is considered "New" until the Rosemont Alliance reaches three retention commitments for that title.
Current participants include: